Anyone else having trouble adding photo to auction
CS8161
Member
Posts: 13,535
✭✭✭
http://www.gunbroker.com/Auction/ViewItem.asp?item=34136604
Is it my computer or is it a Gunbroker glitch???????????
I tried to add some photos to my auction and instead of my photos being added, there is a big yellow Gunbroker banner where each photo should be. What gives, anyone know whats going on?
Chris8161
Admit nothing, deny everything, demand proof!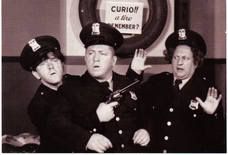 [IMG][/img]