In order to participate in the GunBroker Member forums, you must be logged in with your GunBroker.com account. Click the sign-in button at the top right of the forums page to get connected.
Taking Mom out for the day...playing tricks on her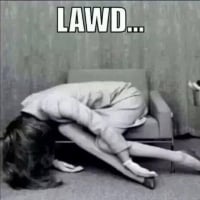 Locust Fork
Member
Posts: 30,939
✭✭✭✭
I know its a little evil.....but its fun. I don't do "bad" things to my mother, but I like to give her a little spark while we are out.

Like at the hospital waiting on the elevator......let her get in it....and push every button and step out....then get in another one and meet her on the floor you are going to.

Or.....

In the grocery store looking at coffee...and telling mother out loud "they don't sell porn here, I'll have to take you downtown again, but we don't have time today."


She laughs and we have fun. I'm sure my brother and sister don't do the same mess as I do.....but my brother's ring tone on his phone is Queen's Tie Your Mother Down. He likes to play it for her doctors.

I spent the day with her today. I swear......the whole getting mother to the car....going to a place....pulling up front....getting mother out....getting mother up onto the curb and to a place where she can wait.....driving to a parking spot.....walking to mother and going into wherever we are.....makes for a LONG day with only a few stops.

We did travel around the ENTIRE grocery store.....her driving one of those little cart things and only running into me three times and the bag boy once. That freaking beeeeep beeeep beeeeep beeeeep sound that it makes will be in the center of my brain for days.