Air Conditioner Help NOT Giveaway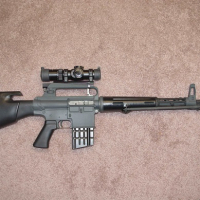 armilite
Member
Posts: 35,101
✭✭✭
My daughter called me at work today to tell me that the air conditioner/conditioning was making some weird noise, coming through the vents. She asked me what she should do. I told her just to leave it alone as if it was broken there was nothing she could do. I arrived home a couple of hours later. I came in the house and I could hear a weird noise. Went downstairs and checked it out.


So now if anyone can tell me what was making the noise you will win a prize. What I don't know yet but I'll think of something.


Only rule is that you are limited to 5 count em 5 guesses. First correct answer wins, good luck.