In order to participate in the GunBroker Member forums, you must be logged in with your GunBroker.com account. Click the sign-in button at the top right of the forums page to get connected.
Obama schedules job speech same time as GOP debate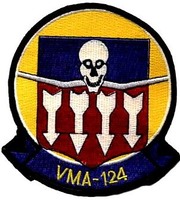 beneteau
Member
Posts: 8,553
✭✭✭
Just a coincidence? Yeah right----this POS has no morals at all. Will do anything to win.

Fox News---August 31, 2011

President Obama on Wednesday pulled rank on the Republican presidential candidates, announcing a key jobs speech next week on the same night as a GOP 2012 primary debate in California.

The two-hour debate, at the Ronald Reagan Presidential Library, was supposed to start at 8 p.m. on Sept. 7. In his letter to congressional leaders Wednesday, Obama requested to speak before a joint session of Congress at the very same time.

A Reagan Library official, speaking to Fox News, says there is no official reaction yet from the organizers of the debate, but the event has been on the schedule for months. The Reagan Library is expected to issue a statement shortly.

The White House insisted the timing was coincidental. Press Secretary Jay Carney told reporters there were many scheduling "considerations" and suggested the president has no interest in detracting from the debate viewership.

He said the administration would "welcome" a decision by debate hosts to "adjust the timing of their debate so that it didn't conflict."

But Carney downplayed the debate as one of many on the political calendar. He said the White House would "carry forward" with its planned speech regardless of "whatever the competing opportunities on television are, whether it's the wildlife channel or the cooking channel."