Another Unusual Tool........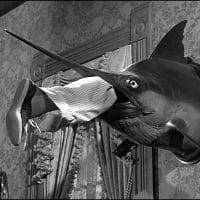 gesshots
Member
Posts: 14,293
✭✭✭
You'll never see at HD or Lowe's.
Ratcheting Joist Brace
[img][/img]
Designed to bore holes for conduit or other piping.
Notice the detatchabe palm rest - flat on one side so you can get flush with the subflooring.
This one is about 50 years old.
It's being willing. I found out early that most men, regardless of cause or need, aren't willing. They blink an eye or draw a breath before they pull the trigger. I won't. ~ J.B. Books