The Confederate flag and a Hillary Clinton preside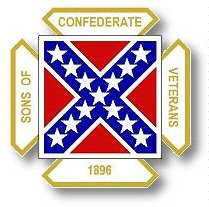 kimi
Member
Posts: 44,619
✭✭✭
How does this totally escape both presidential candidates during the debates, when it is in the news 24/7 365 days a year, and the first story about the Confederate flag having TRUMP 2016 on it? Are these candidates total pussies?! Choosing-up-sides on this black and white issue in our schools will not be stopped unless it is "specifically" addressed by all responsible parties. And, therein lies the problem...responsible parties are hiding under politically correct rocks and the MSM.
If you thought race relations under OBama was bad, it's going to explode with a Hillary Clinton presidency and in your white face racism and continuing criminal activities, and disrespect shown to our flag by professional athletic organizations and students in school districts giving black power signs. Two schools in Florida:
School confiscates Confederate flag from a student after others complain
http://www.miamiherald.com/news/nation-world/national/article104849911.html
Pasco students disciplined for wearing sheets, confederate flags at school
http://wsls.com/2016/09/30/pasco-students-disciplined-for-wearing-sheets-confederate-flags-at-school/
What's next?