belgian top break
skicat
Member
Posts: 14,431
✭
anybody familiar with this pistol?
I just looked at one and trying to figure out anything about it. This pic is a generic one off the internet but it looks like the same pistol.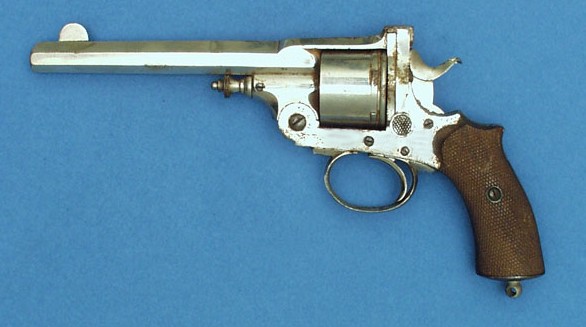 The one I looked at has For 44 S&W cartridge marked on top of barrel and Belgium stamped on it. Look familiar?
You squeeze two levers, one on each side to break the action.
Thank you Rufe and Perry! With average wear on a hundred year old example would this strike you as a $50,$150, or $300 pistol? I'm obviously not looking for anything precise with the limited info I've posted- just trying to get a feel for the relative value.