easy racking semi auto?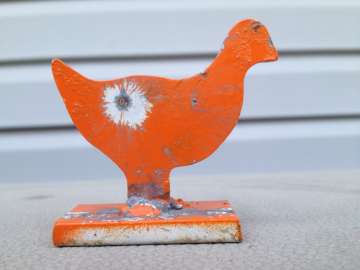 badchris
Member
Posts: 1,516
✭✭✭
Looking for recommendations from the experts for semi auto pistols to check out that are fairly low recoil, easy to cycle the slide with limited use of fingers/hand strength, light trigger pull, and is small enough to CCW. Trying to help someone with severe arthritis find a weapon that can be handled consistently and safely.
Revolvers are too much trigger pull in double action and having troubles cocking hammer safely due to lack of strength. Not to mention the trouble loading cartridges into the cylinder. We've tried a couple of the lightweight frames (LCR & Bodyguard 38) and recoil from a 38spl was too much and the DOA triggers are too stiff.
The small P3AT type pistols are too much recoil and too hard to cycle the slide. A Makarov was tried, it was a little heavy but manageable. The recoil was acceptable but the slide was still a little too stiff to operate consistently. Not sure how much improvement I would see by swapping out to a lighter recoil spring, but I'm guessing due to the severity of the issues that it would not compensate enough for the shooter.
Right now we're using a Sterling 300 in 25ACP, but it's not exactly a self defense weapon I'd like to see being carried by anyone (no, I'm not a gun snob [:p] ) !
Enemies of armed self-defense focus on the gun. They ignore the person protected with that gun.