In order to participate in the GunBroker Member forums, you must be logged in with your GunBroker.com account. Click the sign-in button at the top right of the forums page to get connected.
Helped a relative "observe" her teenage boys in Panama City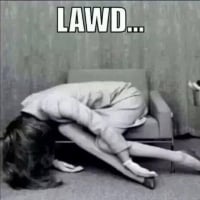 Locust Fork
Member
Posts: 30,939
✭✭✭✭
I went with my aunt to the beach for four days. I got there Friday and left Monday afternoon. She was staying another two days with the boys. We went to Panama City because her boys had friends who were also going there for spring break......so I was a secondary supervisor for the trip.
What I have decided is that one generation gap is pretty much all I will try to keep up with as far as trends, popular songs, lingo and such. My kids are 26, 23 and 21. The people younger than this may as well be from another planet as far as I'm concerned. The word "thick" means something totally different to them......I have learned. I kept hearing "She is THICK" over and over again......looking at who they were talking about I determined that THICK could not be the same meaning at all for what I'd use to describe the people I saw.
The music they listen to is pure crap......not that the music my kids listened to wasn't crap.....because it was.....but I was at least familiar with that crap.....this stuff was all new crap I had not ever heard before by people I had never heard of.
The ability to sleep in strange places like lawn chairs on the balcony is something I remember being able to do myself. The picky eating that kids have grown into is all new to me. I remember eating whatever was there......sandwiches.....pizza......a casserole......not one time did I ask "whats in this".....you just ate it as fast as you could because there was fun to be had and doing things like eating was a speed bump you had to deal with before you could get to the beach.
I heard one of the boys ask "what kind of cheese is this" while looking at a burger he just ordered at a restaurant. My aunt starts looking at the menu for the description of the burger so she can get the name of the cheese........where I start saying its the "shove it in your mouth" type cheese and look at the boy like I'm going to punch him in the throat. Two bites in he's saying its the best burger he's had. One of the other boys earned the name "kids menu" because he refuses to eat anything but chicken tenders.
We did get the matching air brushed shirts. Me and my aunt went to Margaritavill and had the boys meet us there. We just told the hostess "she would know" when they got there because we were all in turtle shirts......and she did.
Panama City has made a big turn around......its worth giving it a try if you guys are thinking about going to the beach. We normally stick to Orange Beach, but I was pretty happy with our little Panama City adventure. I did learn I'm better at Putt Putt golf when I'm on my phone than when I'm really paying attention.......because I had my daughter run over to my house and send the winning bidder emails out Sunday night and I was trying to walk her through how to do it while we were playing.
https://beta-static.photobucket.com/images/e336/jojosguns/3/f9a4d8dc-1971-4d67-a889-dd21a0d149b2-original.jpg?width=1920&height=1080&fit=bounds