New cell phone.....such a pain in the RUMP!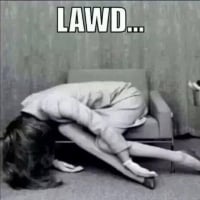 Locust Fork
Member, Moderator
Posts: 29,932
******
I hate when I have to do this, but it was time. I had an older Samsung Galaxy.....I forget which version, I think it was a 4. I've had it for several years. When it was time to get a phone last time they physically connected my phone to transfer all of the contacts and info over to the new phone, which made for multiple contacts for the same person in the new phone. If I had the phone number, email, and such it made a new contact for both......so that was pretty frustrating. I was NOT looking forward to dealing with that this time.

So, I go into the Verizon store and I notice they have changed things to be more like an Apple store. Tables with plugs in the middle and everyone sitting around like they are buddies at a scheduled lunch.

I lucked out and got the guy that knew absolutely nothing about cell phones at all as my salesperson....typical for how my luck works. My daughter wants me to go with an Iphone, but I've had androids forever and don't really want to switch. The guy can't tell me anything....between the Iphone and Galaxy10 which has a better camera, what battery life is better, what are the new major features on these new phones.....nothing but a nervous giant grin and "both are great." (ugh)

I tell him....just give me the Galaxy. He starts telling me about the free Ipad deal for $400.....I am at a loss.....how am I going to explain that a $400 thing is not free? I just tell him I am not interested in anything but the phone and I do NOT want an Ipad. He leaves to the back room and I do not see him for over 10 minutes. My daughter actually walked over to the Starbucks and got us two coffees and we talked to another lady for a bit while we waited.

He comes back with three pieces of paper....no phone. The papers lay out the various offers......just buying the phone and it adding $42 to my bill for 24 months for the phone......buying the phone and getting the (free) $400 Ipad.....and paying $10000 for the phone up front. I tell him I'm seriously just there for a phone and since its not going to save me any money to pay up front they can just add the phone to my bill. He leaves again and gets the phone. By this time my daughter has found the wireless Bose headphones and is telling me how I neeeeeeeeeed them. (She thinks I'm going to lose interest in them if I get them.) So, I tell him to get me a pair and I tell my daughter she is NOT getting them.

I've had the phone for a week. The way they do the transfer now is through Google mostly. You log into your google account and all your contacts come over. Then, you have to download an app that is a Verizon data transfer app to get your photos, videos, and such. So, I did that. Now I have all of my "stuff" on the new phone, but I have NOT figured out how to get it set up like I like it. My email is showing me EVERYTHING.....spam, junk, and not filtering it like it did on my old phone.

I've used the headphones once. Who knows, I may end up giving them to my daughter. For now I think I will hold onto them.