How long could they have survived?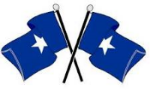 Smitty500mag
Member
Posts: 12,899
✭✭✭✭
The Titanic sunk in water that was 12,500 ft. deep (2.37 miles). If someone was trapped in a room with an air pocket would they have survived until the ship hit bottom or would the pressure have killed them on the way down?

If the pressure didn't crush the room it looks to me like they would have survived until the oxygen ran out. That would have been a very dark and scary place to die. They probably died of fright if nothing else.

I would image a lot of our brave sailors experienced the same thing on sinking ships during WWI & WWII. May they rest in peace.

That reminds me of a story speaking of brave sailors. My uncle John, on my Dad's side of the family, was on a ship in the South Pacific during WWII that was sunk by the Japanese but he survived. Odd thing happened concerning that story. My uncle John never told anybody the details of what happened on the ship not even his wife, mother or brothers. In fact he never mentioned he was on a ship that had been sunk.

A year or so after he had died my Dad got a phone call from someone on the History Channel that was wanting info on uncle John. They said they were doing a story on the ship and the crew, and was trying to contact uncle John to attend the reunion they were having. My dad told them he had passed away about a year ago.

Sometime later Dad found out the date the show was being aired on TV so we could all watch. I was at my Dad's house the night it was on and we all sat around in disbelief as we had no idea any of the stuff they were talking about had ever taken place. Turns out that uncle John went below deck on the burning ship as it was sinking several times and saved several of his shipmates. They were interviewing some of the guys on the show and they had tears in their eyes as they told their stories. One of them said "that was the most beautiful sight I had ever seen was that big raw boned boy from Tennessee as he pried that hatch open and pulled me out." Uncle John was 6'-5" tall and he was a big strong man.

The only story my Dad said he ever heard about his brother John in the war was him catching the mumps aboard a ship in the South Pacific and almost died. He was put off the ship into a hospital in the Philippines but while there they were over ran by the Japanese and he had to make a run for it even though he was still sick. He survived that too but then almost died from eating the only thing he had to eat which was a pineapple which he found out he was deathly allergic to. Talk about bad luck. He had a lot of bad luck but he was also lucky to survive I guess. Wish I could have talked to him and found out all the details but I guess he just wanted to forget it all.