Rescind Medals of Honor from soldiers at Wounded Knee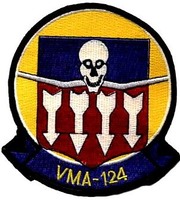 beneteau
Member
Posts: 8,535
✭✭✭
Lawmakers seek to rescind Medals of Honor from soldiers at Wounded Knee massacre
Three House members are calling for Congress to posthumously rescind Medals of Honor awarded to 20 U.S. soldiers who participated in the 1890 Wounded Knee massacre, where an estimated 250 Native Americans -- mostly women and children -- were killed.
Rep. Paul Cook, R-Calif., and Democrats Denny Heck of Washington and Deb Haaland of New Mexico introduced the Remove the Stain bill Tuesday to strip the soldiers of America's highest military award.
?It bothers me as a professional military person and as a historian ? with not only the massacre and the slaughter and with everything that happened to a group of people, but basically to perpetuate a lie that is associated with the highest award we have for valor,? said Cook, a decorated Marine veteran of the Vietnam War, according to the Washington Times.
https://www.foxnews.com/politics/lawmakers-seek-to-rescind-medals-of-honor-from-soldiers-at-wounded-knee-massacre