You don't see these too often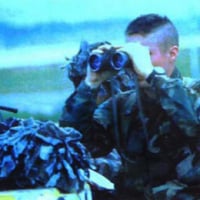 Sam06
Member
Posts: 19,073
✭✭✭✭
The Llama Omni.
I have one in 45 ACP it takes Colt 1911 magazines. The 9mm were double stack(Kinda) and are more common than the 45.
Great guns, very smooth action and very good triggers.
They were a little spendy when they came out, that and its a Llama didn't help its sales in the US. I bought mine in a Pawn Shop in Seattle WA around 1988 or so and I got it cheap. I shot it a bunch then put it away. I don't think I have shot it in 10 years or so, maybe I should get it out.
This seller always has some cool stuff, he starts at a penny and seems to know about the guns he sells. I have him book marked as a favorite seller, that said I have never bought from him.
https://www.gunbroker.com/item/847645771
RLTW