Forums Password not working? Read this FAQ.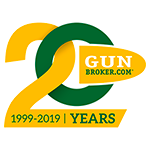 GB Marketing
Member, Administrator, Moderator
Posts: 95
admin
Effective January 7, 2020, forums members will now use their GunBroker.com Auction-side email and password to log into the forums.  Previous forums users will no longer sign in with a separate forums username/password. 
To access the forums: 
Go to:  
https://forums.gunbroker.com/
Click the Sign In Button at the top of the page.
The Auction-side GunBroker.com login screen will appear.
Enter your GB Auction side Username (or email address)
Enter your GB Auction side Password. 
If you are already signed into GunBroker.com on the auction side:   
On the upper right hand side of the page, you should see green text staying "Sign in with GunBroker".
Click that text, or the Sign-In button, and it will automatically sign you in.
If you are signed in, you will see "Hi User" in the upper right of the page.

For further information:
https://forums.gunbroker.com/discussion/1887984/how-do-i-log