Gentlemen, your 'diagnosis' ??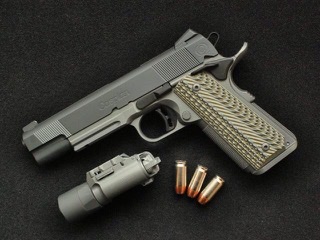 forgemonkey
Member
Posts: 20,101
✭✭✭
The below pic is the .25-25 Stevens fired brass, showing the rear of the brass.
The load data re Cartridges of the World is 5.5grs. of Unique behind an 85gr. bullet. However, the bullets weighed 91gr., I reduced the Unique to 5gr.
The firing pin strikes the primer at an upward angle as opposed to straight center, and the tip of the pin is flat, not rounded. The pic shows how the cartridge is orientated in the chamber, with an upward strike of the firing pin.
To me the primer shows signs of too much pressure, maybe as a result of the heavier bullet ???  And the primer is now flush with the rear of the brass or slightly above.
YOUR THOUGHTS ,,,,,