'Splain this.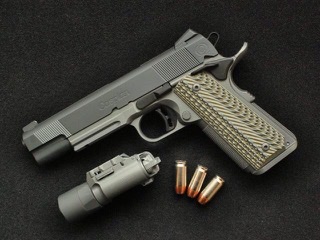 forgemonkey
Member
Posts: 20,479
✭✭✭✭
Continuing with the .25-25 Stevens.
The original five cartridges were loaded without sizing the brass. In all five the bullet would just start in the case and  seated the remainder of the way via the seating die, with a slight roll crimp. All chambered, fired and extracted fine.
Thus, I resized/sized 'all' cases and belled the case mouth slightly, and then primed, and used 5.5gr. of Trail Boss under an 82gr. lead bullet with gas check.
All loaded cartridges were difficult if not impossible to push into the chamber. Question, why would the non-sized new cases with seated bullet chamber and all the 'sized' cases with bullet seated be difficult ??
One more added dynamic,,,,,,,I removed the de-capping pin and carefully resized the loaded cartridges.
They all drop in the chamber without hesitation. I'll hazard a guess they have all the 'neck tension' needed.