In order to participate in the GunBroker Member forums, you must be logged in with your GunBroker.com account. Click the sign-in button at the top right of the forums page to get connected.
Snitches get Stitches - St. Louis County Releases 'Snitch Files" – Local Citizens Who Called County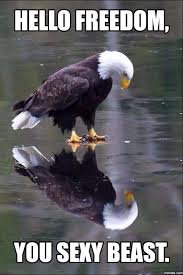 drobs
Member
Posts: 22,249
✭✭✭✭
This is hilarious!

Actual emails w/ full names of the snitches:

St. Louis County Releases 'Snitch Files" – Local Citizens Who Called County Government to Snitch on Business Owners
Responsible parents teach their children "don't be a snitch." We do this so that our children aren't hated, because everyone knows that everyone hates a snitch.
But the Coronavirus fear mongers are turning otherwise responsible and likable people into sniveling snitches that nobody likes. And we can prove it.
Talk radio great Jamie Allman filed a Sunshine law request for the actual emails of St. Louis County residents who've snitched on local entrepreneurs trying to make a living. Most of the complaints were unfounded, involving people "turning in" companies that were deemed essential by the county.
But reading the actual complaints reveals just how terrified the media and corrupt academics have made good people. The complainants are truly scared. They believe that Coronavirus kills almost everyone who gets infected. They believe that washing your car, hitting golf balls at a range, or playing singles tennis can spread the disease to many people.
The 900-page file of complaints is, ultimately, sad. What could be more depressing than a mother begging government officials to put her daughter out of work? Or women asking the county to shut down their fiancé's company?
Yet, it's all there.
Lecturing emails from busybodies demanding that car washes, laundromats, and parks be shut down. And an obviously anti-Christian attack on Hobby Lobby.
Throughout, the complainants display complete disregard for the well-being of the people who own and work at these establishments. This is selfishness to the highest degree, even among those who are truly ignorant and terrified of Coronavirus. The complainants want hard-working people to be sidelined so they can have peace of mind.
If you want to avoid community-transmitted diseases, stay home. If you stay home, it doesn't matter what anyone else does. Why complain if others choose to take their chances?
But the snitches don't want to just stay home themselves. They want everyone else to suffer the consequences of their choice to stay home. Misery loves company, as my grandmother used to say.
Here are a few of the choice complaints with commentary. You can read the entire document here, thanks to Jamie Allman.
Amanda *****  wants a pawn shop closed in South County:
Hi, I live on Reavis….the pawn shop on Lemay ferry road next to the old Dairy queen(planet sub) is still open. Yesterday it was packed with people coming in and out non stop. There is no reason a pawn shop is essential…….in fact the amount of people and lack of sanitation is going to spread fast……..also the Harley Davison store has been having constant crowds during the day and evening now with the nice weather…….joan fabrics isn't sanitizing According to employees……no one needs to be spreading the virus onto fabric constantly touching it…………what will it take for the Governor to shut the state down. I fear for all of us……….
Imagine that! Twenty million people thrown out of work with no notice, and now people are lining up to pawn to their engagement rings and their kids' clarinets in order to pay the rent. Amanda "Amazing Panda" is right. People who don't have jobs shouldn't be allowed to sell their property for basic necessities.
Amanda isn't alone in calling for the abolition of last-hope lenders.
Ralph ****** Wants Auto Dealership Close
Auto plaza Breckenridge East car dealership at 9201 st Charles rock road is not closing as required..claiming the service department attached to the dealership is why he is staying open but it is not open to the public and has no business license to even operate. Is this ok? Isn't that a non essential business that should be closed or not?
Joyce Ann WantS a Relative Fired
Joyce Ann wants all auto parts shops closed.
My relative who I'm very concerned about is still having to mandatorily report to work even amid this coronavirus crisis. Schools, banks, businesses all over are cancelled and everything else. Reaction Auto Parts in Earth City MO is advising their workers not to miss work unless showing symptoms and I'm concerned for their safety and the safety of the whole community.
Gee, Joyce Ann. I hope no doctors, nurses, or first responders (like Emergency Medical Technicians and paramedics) need a car part in your fascist regime. And I hope the "relative" whose job you just destroyed comes to your place for Easter dinner. Won't that be nice?
Erin J**** Puts Fiance Out of Work
Here's another woman who must hate both cars and her fiancé.
Hello, My fiancé works at Frisco Hill Auto. They do restorations. I know the essential businesses say car repair and other related facilities. I was just wondering if a restoration shop, that doesn't do collision or mechanical repair is essential? Also two of their employees live in Illinois, which I thought was weird because I thought they were on a shelter in place order. I am just trying to gain clarification. We really want our families and the communities to be safe. Thank you, Erin
What do you want to bet sweet Erin calls off the wedding after her fiancé tells her "I lost my job?" (At least Erin won't be able to pawn the engagement ring, thanks to Amanda and CitizenIrish.)
Story continues with more examples from these nervous Karen's.