Re my SHTF post in GD ,,,,,,,UPDATE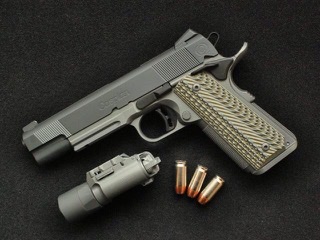 forgemonkey
Member
Posts: 20,459
✭✭✭✭
Found 4 unopened one pound cans of IMR 4350 unearthed in the mountains.

The price stickers read $17.65,,,,,,,,,Any idea of the approximate age considering the the price.



UPDATE ,,,,,,,,,,,,

Just talked to Hodgdon,,,,,,,,,they have no information prior to 2003 when they bought IMR and they converted to plastic containers. So 14yrs. would be minimum age discounting any time spent on a retailers shelf.