In order to participate in the GunBroker Member forums, you must be logged in with your GunBroker.com account. Click the sign-in button at the top right of the forums page to get connected.
Lifting covid restrictions now that their political seat is on the line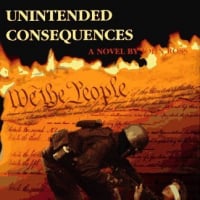 Mr. Perfect
Member
Posts: 63,066
✭✭✭✭
If you've been following any of the news lately you've noticed a sudden switch in policy on restrictions in a lot of states and districts even the most commie ones.
It's crystal clear what's going on and it's sickening that they just on a whim lift restrictions when they have votes on the line.
I've posted about his radio program before, but Jesse Kelly's show tonight (which will be available via podcast later on https://www.jessekellyshow.com/) he is featuring stories of folks that were negatively impacted by the restrictions... man some of them are so heart wrenching... so that we don't lose sight of how the lock downs really hurt people. His goal is to ensure the criminals in charge don't get to just walk Scot free after all the pain they needlessly caused.
I do hope we can hold them accountable for all this evil.
Some will die in hot pursuit
And fiery auto crashes
Some will die in hot pursuit
While sifting through my ashes
Some will fall in love with life
And drink it from a fountain
That is pouring like an avalanche
Coming down the mountain