In order to participate in the GunBroker Member forums, you must be logged in with your GunBroker.com account. Click the sign-in button at the top right of the forums page to get connected.
Concrete....a substance controlled entirely by aliens, gypsies, fairies and prayers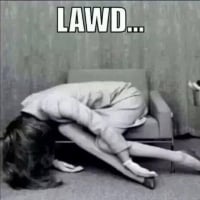 Locust Fork
Member
Posts: 31,347
✭✭✭✭
Our photographer is putting in a pool. He has been trying to get the concrete done for over a month. So, I've been working around this to get our work done on several occations.
It has rained nearly every day he was scheduled to have them come..some days it said it was going to rain, but didn't....today looks good...so HOPEFULLY today is THE day.
I swear, they were supposed to be there at 10am....but when he called to check on things, they informed him that they had not even loaded the truck yet and they would know a time once that was done. (Why give a time at all if this is how it is done is my question.)
I swear.....after all the nonsense involved in getting this done.....all the rescheduling and craziness involved.....if he told me a talking billygoat drove up in the truck it would not shock me.
I was thinking about getting my driveway redone, but I don't think I can handle more ordeals with the concrete guys.