32-20 in a rifle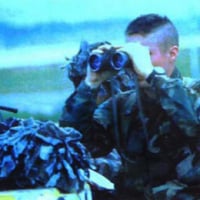 Sam06
Member
Posts: 19,082
✭✭✭✭
I have a 32-20 handgun but I acquired a Husqvarna SS Bolt action in 32-20. The bore is nice and all the parts are there. It is a sweet looking little rifle and seems to shoot good with the factory ammo that came with it.

What is a good load for 115gr cast bullets? I am thinking about starting with maybe 9gr of 2400 or 7gr of AA #5.

Any thoughts?

Here are powders I have to work with:

Unique
2400
AA#5
AA#9
Ramshot Silhouette
Lil Gun
Trail Boss

I will be using this for squirrels, Ground hogs and varmints around the place.
RLTW