In order to participate in the GunBroker Member forums, you must be logged in with your GunBroker.com account. Click the sign-in button at the top right of the forums page to get connected.
Gas drilling boom rattles Russia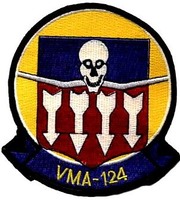 beneteau
Member
Posts: 8,553
✭✭✭
Associated Press
PITTSBURGH (AP) - The Kremlin is watching, European nations are rebelling, and some suspect Moscow is secretly bankrolling a campaign to derail the West's strategic plans.
It's not some Cold War movie; it's about the U.S. boom in natural gas drilling, and the political implications are enormous.
Like falling dominoes, the drilling process called hydraulic fracturing, or fracking, is shaking up world energy markets from Washington to Moscow to Beijing. Some predict what was once unthinkable: that the U.S. won't need to import natural gas in the near future, and that Russia could be the big loser.
"This is where everything is being turned on its head," said Fiona Hill, an expert on Russia at the Brookings Institution, a think tank in Washington. "Their days of dominating the European gas markets are gone."
Any nations that trade in energy could potentially gain or lose.
"The relative fortunes of the United States, Russia, and China - and their ability to exert influence in the world - are tied in no small measure to global gas developments," Harvard University's Kennedy School of Government concluded in a report this summer.
The story began to unfold a few years ago, as advances in drilling opened up vast reserves of gas buried in deep shale rock, such as the Marcellus formation in Pennsylvania and the Barnett, in Texas.
Experts had been predicting that the U.S. was running out of natural gas, but then shale gas began to flood the market, and prices plunged.
Russia had been exporting vast quantities to Europe and other countries for about $10 per unit, but the current price in the U.S. is now about $3 for the same quantity. That kind of math got the attention of energy companies, and politicians, around the world.
Some European governments began to envision a future with less Russian natural gas. In 2009, Russia had cut off gas shipments via Ukraine for nearly two weeks amid a price and payment dispute, and more than 15 European countries were sent scrambling to find alternative sources of energy.
Complete story