Anybody a marine mechanic? I have a question...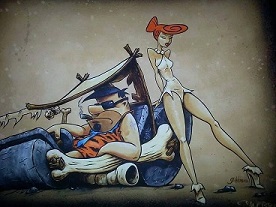 DONDALINGER
Member
Posts: 1,514
✭✭✭
I was at the lake yesterday waterskiing and a ear piercing high pitched horn came on under the dash. I am assuming it is the low oil alert or some other warning system. It is a little red device smaller than a golf ball. The motor was running fine, plenty of oil in the oil injection reservoir and the pisser was pissing with 10 psi reading on the gauge. The warning device is apparently stuck because if I even turn the key it comes on. Do these warning horns go bad? Or do I have a bigger problem here? The motor is a 2001 Mercury 90 hp. The boat is a 18' Targa. I replaced the water pump last year as a preventive maintenance measure and it looked like it did not even need it. I have ran it about 6 times this year with no issues. Anybody got any ideas? Or should I take it and have it looked at? This came on as my wife hit a big wave from another boat.

"They call me Don. Dr. Jason Donald Dalinger."