.300 WMBrass GAW Winner! kumate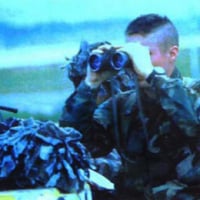 Sam06
Member
Posts: 19,079
✭✭✭✭
I have 120 rounds of 300 Weatherby Magnum Brass. This is the Norma Brass its been shot and reloaded between 1-2 times. I no longer have a 300 WM Magnum and I am sure someone here needs it more than me.

Rules:

1. You have to have a use for it, not for re-sale. You could turn in into 340 WM,375 WM,375 H&H, 300 H&H or a bunch of other things. This is real good brass.

2. You have to have at least 100 posts

Shipping will be on me and I will pick a winner on Friday 6 Dec 13.


EDIT 4 Dec 13
Bump 2 more days to get in on it. Looks like not many have a 300 WM or at least don't reload for it. Like I said this is Norma brass very high quality.



Kumate, Send me your Address and I will get the brass out to you next week!
RLTW