are new sigs still the 226?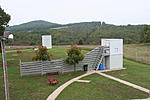 bobski
Member
Posts: 17,868
✭✭✭
ive been away from the sigs for some time now and someone told me the designation for 9mm has changed. is this true? if i order a new frame for my old n.h. sig 9mm, will my gun still be a 226? thanks!
Retired Naval Aviation
Former Member U.S. Navy Shooting Team
Former NSSA All American
Navy Distinguished Pistol Shot
MO, CT, VA.