old s&w experts, take a look. thanks!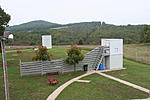 bobski
Member
Posts: 17,868
✭✭✭
im getting ready to put this brass presentation box medalion on auction here. a while back we learned of the model gun, but its been so long i forgot. what model s&w is this? thanks.
Retired Naval Aviation
Former Member U.S. Navy Shooting Team
Former NSSA All American
Navy Distinguished Pistol Shot
MO, CT, VA.