In order to participate in the GunBroker Member forums, you must be logged in with your GunBroker.com account. Click the sign-in button at the top right of the forums page to get connected.
THe Constitutionality of Unauthorized Practice of Law Rules?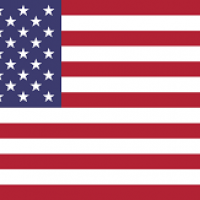 serf
Member
Posts: 9,225
✭✭✭✭
Do any laymen here understand this Babelfish from our highest court? Could this affect a ruling on the first & second amendments in the future?
serf
https://fedsoc.org/commentary/publications/is-it-time-to-revisit-the-constitutionality-of-unauthorized-practice-of-law-rules
The Court, in an opinion by Justice Clarence Thomas, characterized the law as a content-based regulation of speech that would usually be subject to strict scrutiny, but it discussed whether a lower level of scrutiny should be applied to the law because it was a regulation of ?professional speech.?[16] The Court held that it had not ?recognized ?professional speech? as a separate category of speech,?[17] although it did not foreclose the possibility that a reason might exist for treating content-based regulations of professional speech differently from content-based regulations of other kinds of speech.[18]
NIFLA casts grave doubt on both of these possibilities. It notes that certain lower courts have recognized professional speech as a separate category, defining it as speech by individuals who provide personalized services to clients based on their expert knowledge and judgment and who are subject to a generally applicable licensing scheme.[58] But the Court asserts that any lower level of scrutiny for professional speech in its own cases had nothing to do with the fact that professionals were speaking.
In the age of electronic communication, why would a state need to have attorneys admitted to its bar maintain a physical office in its jurisdiction in order to serve them with process?[63] A cynic might think that the rules primarily serve the purposes of restricting competition in the legal profession and lining the coffers of bar associations.