In order to participate in the GunBroker Member forums, you must be logged in with your GunBroker.com account. Click the sign-in button at the top right of the forums page to get connected.
Swiss Voted for E.U. Gun control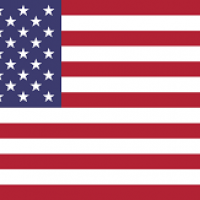 serf
Member
Posts: 9,225
✭✭✭✭
Well the Swiss no longer have the right to keep and bear arms without severe gun control in place,who's next? The USA maybe?
serf
https://www.washingtonpost.com/world/europe/swiss-vote-on-whether-to-adopt-the-eus-tighter-gun-rules/2019/05/19/3bc342f8-7a01-11e9-a7bf-c8a43b84ee31_story.html?noredirect=on&utm_term=.5be032f31a24
Jean-Luc Addor, a populist Swiss People?s Party lawmaker from the southwestern Valais region, said adopting the EU directive would be ?unjust, freedom-killing, useless, dangerous, and above all, anti-Swiss.?
?With no effect on the fight against terrorism, it will only hit honest, law-abiding citizens who possess legal weapons,? he wrote on his website. ?It?s the epitome of injustice.?
Supporters of the measure, who included the Swiss parliament and executive branch, said similar measures adopted by the EU after deadly extremist attacks are needed to ensure strong police cooperation and economic ties with Switzerland?s partners in Europe?s Schengen visa-free travel zone. They insisted it will not block law-abiding citizens from obtaining legal guns, but would simply do more to track them.