In order to participate in the GunBroker Member forums, you must be logged in with your GunBroker.com account. Click the sign-in button at the top right of the forums page to get connected.
The NRA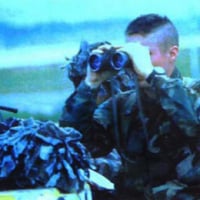 Sam06
Member
Posts: 21,211
✭✭✭✭
Following what is going on inside the NRA is like watching a train wreck and LaPierre is driving the train
From what it looks like to me LaPierre is a greedy SOB who has embezzled money to fuel a lifestyle like a Saudi Prince.
The NRA needs a reboot..........
A start is term limits and a small Board. Then take a close look at what they want to accomplish and get their stuff together and work with GOA and 2a Defense. Work with members to organize events and promote shooting instead of just asking for money all the time.
I am a life member but I am not very proud of that fact right now.
https://www.dailymail.co.uk/news/article-7182335/The-National-Rifle-Association-pulls-plug-NRA-TV.html

C&P
'So, after careful consideration, I am announcing that starting today, we are undergoing a significant change in our communications strategy. We are no longer airing 'live TV' programming.'

Ackerman McQueen told the NYTs it is 'not surprised that the N.R.A. is unwilling to honor its agreement to end our contract and our long-standing relationship in an orderly and amicable manner.'

The acrimonious split comes amid tit-for-tat accusations following Ackerman McQueen accusing LaPierre of charging the ad agency $240K in travel expenses to Italy, Hungary, the Bahamas and other destinations in a letter written to the NRA's board earlier this year.

The NRA retaliated by suing Ackerman McQueen for allegedly not sharing billing records with the NRA, as well as not disclosing the nature of the contract between the ad agency and the then-NRA president Oliver North, The Hill reported.
RLTW