In order to participate in the GunBroker Member forums, you must be logged in with your GunBroker.com account. Click the sign-in button at the top right of the forums page to get connected.
?tools of death? Silencers to be Banned?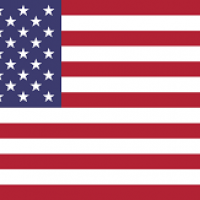 serf
Member
Posts: 9,225
✭✭✭✭
This could pass in law the next time around of a Mass killing here in The USA. Of Course, he never had ear problems when shooting in a firefight either.
serf
https://www.gunsamerica.com/digest/suppressor-ban-introduced-senate/?utm_source=email&utm_medium=20190628_FridayDigest_232&utm_campaign=/digest/suppressor-ban-introduced-senate/
New Jersey Sen. Bob Menendez announced over the weekend his intention to introduce a bill in the U.S. Senate that would ban the importation, sale, manufacture, transfer or possession of ?gun silencers? or, as he also refers to them, ?tools of death.?
?The NRA might be willing to prop up the gun industry no matter the human cost, but not me,? Menendez said at a press conference, flanked by activists from Moms Demand Action. ?No one needs a silencer to defend themselves or their home, but everyone needs to be able to hear when their lives are in danger.?
?Silencers undermine public safety. They undermine the ability of law enforcement to do their jobs. And they undermine the ability of Americans in the midst of mass shootings to survive,? Menendez continued. ?The sound of gunshots is what tells you that this is not just another drill. That this is not a nail gun. That this is not fireworks. The sound of gunshots is what tells you this is a real, life-and-death situation and it is time to run, hide, take cover and help others save themselves.?