New Crossbow.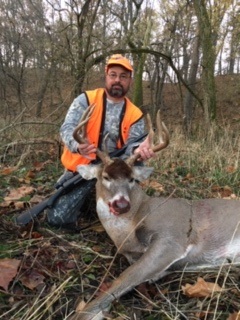 Chief Shaway
Member, Moderator
Posts: 5,942
******
Well, I ordered a crossbow yesterday.
My right shoulder is about shot making shooting my compound a very unpleasant experience.
I've managed to shoot it the last couple years but decided to just buy one and try it out.
I figured what the heck, everyone else is doing it so I should too.
I went with the Killer Instinct Ripper 415.
Supposed to shoot 415 fps with a sub 1" group at 80 yards, and at $400 seemed like a good deal.
I know I'd never attempt an 80 yard shot but, neat if the bow can do it.
https://northwoodsoutlet.com/product/killer-instinct-ripper-415-crossbow-with-3-free-killertech-lumix-lighted-bolts-free-shipping/
I'll be looking for a target next.