Went to the Saw Bones............................OH Boy Update #3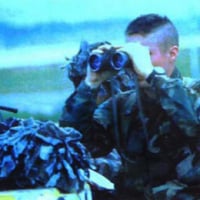 Sam06
Member
Posts: 18,983
✭✭✭
I went to the DR a few weeks ago because I have been having some health issues; Lack of appetite along with a large weight loss(25lb in 4 months), nerve pain and just feeling like crap most of the time.  Until this year I had not been sick in 42 years except for food poison, dengeue fever and stuff like that.

He checked me out and took 4 things of blood and 2 stool samples
.  He knows I was in Africa a lot and took Malaria pills(mefaquine) for darn near 12 years straight.  The crap messed up my liver but it has come around.
So all the testing and all the other crap they did to me and it turns out I am health as a horse: A1C is 2.5, prostate of a 30 y/o, heart in great shape, lungs are fine, liver is working good to get the booze out of my system you name it I am in great shape..............
Except one minor thing
I have Rocky Mountain Spotted fever
He said that is where the nerve pain is coming from and the feeling like crap.
So now I am one doxycycline for a month and then more blood tests. 

I spent all my life in tick infested woods and never have a problem.  I got this tick playing golf in April.
Oh yea I also tested positive for COVID 19 antibody so I had it.
I am so ready to get over 2020 what a sucky year.

RLTW