I did a mean thing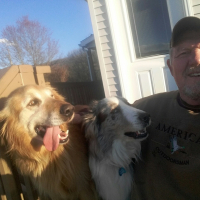 jimdeere
Member
Posts: 20,069
✭✭✭✭
I saw this posting on C list locally:
50 pack / 100 pack of high quality corrugated-plastic screen printed yard signs for supporters of Joe Biden and Kamala Harris!
50 signs for $1.75 each ($87.50 total) or 100 signs for $1.25 each ($125 total)
These patriotic signs are great quality but we're offering them for an incredibly low price since voting day is so close at hand. Each sign comes with H-frames for convenient lawn placement. Let us know if you're interested!
So I made a post of my own:
Harris Biden signs
 (Everywhere
They make good targets! The dumpsters will be full of them after the election.

Here's an email I go this morning:

" YOU are a ***** idiot! 

I hope you get the Covid-19 that you probably don't "believe in," even though it's fact, but you will "god" exists...
PEOPLE LIKE YOU ARE WHAT'S WRONG WITH THIS COUNTRY, you dumb #%&#%&@ redneck!"
Does this make me a bad person?