In order to participate in the GunBroker Member forums, you must be logged in with your GunBroker.com account. Click the sign-in button at the top right of the forums page to get connected.
Does 2A protect Ordnance?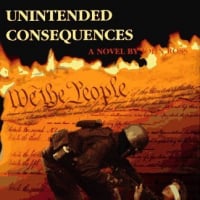 Mr. Perfect
Member, Moderator
Posts: 65,930
******
"A well regulated Militia, being necessary to the security of a free State, the right of the people to keep and bear Arms, shall not be infringed."
Frequently, when arguing 2A rights, opponents will tout "I suppose you think we should be able to have rocket launchers and grenades too, right?" or something similar.
To me, that seems like a conflation of the issue. Arms are not ordnance, certainly not the non-bearable kind, at least. Granted, some rocket launchers, and grenades, are bearable arms and could be protected if "arms" does encompass " bearable ordnance". I could be persuaded these are included ordnance exceptions.
Today I found a scholarly article from Duke Law published in 1986 (see this issue continues to frustrate!) It says the following:
Since "arms" under the second amendment are those which an individual is capable of bearing, artillery pieces, tanks, nuclear devices, and other heavy ordnances are not constitutionally protected.67 Nor are other dangerous and unusual weapons, such as grenades, bombs, bazookas, and other devices which, while capable of being carried by hand, have never been commonly possessed for self-defense. 68
Citation 68 is from a discussion around the Oregon constitution:
"Modern weapons used exclusively by the military are not 'arms' which are commonly possessed by individuals for defense, therefore, the term 'arms' in the constitution does not include such weapons." Id. at 369, 614 P.2d at 99 (interpreting art. I, § 27 of the Oregon Constitution,which protects the right of the people to bear arms in defense of themselves and the state). According to the writings of William Hawkins, an affray could arise in 1716 in England "where a Man arms himself with dangerous and unusual Weapons, in such a Manner as will naturally cause a Terror to the People." 1 W. HAWKINS, A TREATISE OF THE PLEAS OF THE CROWN 135 (1716 & photo.reprint 1973). Hawkins added, however, that "Persons of Quality are in no Danger of Offending against this Statute by wearing common Weapons .... ." Id. at 136.
(ETA the above link to Duke Law article. D'oh!)
This seems to support my position.
Putting aside the arms/ordnance issue, the whole kit and kaboodle is muddled by the stupid Heller decision that bars certain classes of rifles (confer Heller link at the top of this forum). There's a host of historical context that makes this decision particularly silly, that perhaps we needn't delve into here. But I figured I would mention it because it's recent enough folks remember that nonsense. That aside, Heller does mention the "dangerous and unusual" category as well. It stems from Miller, in my understanding.
What say you? Does "arms" include "ordnance"? If so, is it limited to "bearable ordnance"?
Some will die in hot pursuit
And fiery auto crashes
Some will die in hot pursuit
While sifting through my ashes
Some will fall in love with life
And drink it from a fountain
That is pouring like an avalanche
Coming down the mountain