In order to participate in the GunBroker Member forums, you must be logged in with your GunBroker.com account. Click the sign-in button at the top right of the forums page to get connected.
ATF Trying to Radically Change the Legal Definition of a "Firearm"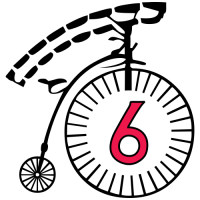 competentone
Member
Posts: 4,698
✭✭✭
I'm not seeing the sort of discussion in gun forums I think there should be on this topic. The comment period is almost over. "Everytown" is spamming the comments with "support" for this radical change in the legal definition of a firearm. I don't know how much good it will do, but if you value your firearm rights, it would probably be wise to say something against this: https://www.atf.gov/rules-and-regulations/definition-frame-or-receiver/submit-comment
In short, this new way the ATF wants to "define" a frame or receiver, will make the slide of a semi-auto pistol a "firearm," the bolt of a bolt-action rifle a "firearm," the grip of a Ruger Mark-series pistol (there are millions of them out there) a "firearm." The upper-receiver, or bolt, or bolt-carrier of an AR-15 pattern rifle each would be its own "firearm." This is NOT just about regulating "kits" for making a frame/receiver; this is a carefully orchestrated attack on the Second Amendment, radically changing the legal definition of a "firearm," that will have far reaching implications for nearly every law-abiding gun owner.
Also, on a more minor note, but a big change from a gun-rights perspective: the Gun Control Act of 1968 required FFLs to keep their records on sales for 20 years; if they went out of business before 20 years, the records would be handed over to the ATF. If they were in business for more than 20 years, there was no legal requirement for them to continue to maintain the old records; most long-time FFLs haven't destroyed old records, but technically, the way the law is written, they have the legal right to purge records 20 years old or older. This "rule" change -- which is the ATF directly re-writing the Gun Control Act of 1968 law (which they do NOT have the authority to do) -- eliminates the 20 year time-period an FFL needs to maintain his records; the FFL now has to keep those records for as long as he is in business, then turn those records over to the ATF when he shuts down his business. Can you say "national gun registry"?