In order to participate in the GunBroker Member forums, you must be logged in with your GunBroker.com account. Click the sign-in button at the top right of the forums page to get connected.
Covid Treatment protocol gaining some attention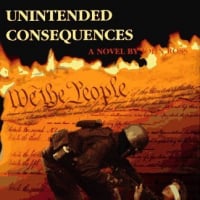 Mr. Perfect
Member, Moderator
Posts: 65,897
******
Folks, I found this presentation/discussion fascinating. It was forwarded to me by my sister in law, who now intends to incorporate this treatment protocol into her practice as a nurse practitioner (she's already been doing some of it anyway).
This doc in South Africa has had amazing success treating covid patients in his practice. He's not using "horse dewormer" or any of the drugs that have become controversial in the US (unfairly so, IMO, but whatever). What's interesting is the WHY of his treatment (the what is really rather secondary... he doesn't even go into specifics of it until the end because it's pretty drug independent). He goes into a fair bit of the why, however. Let me sum up the presentation for those not willing to sit through the hour.
His early hypothesis was based on observation that most every covid patient he treated and saw others treating typically got better before getting rapidly worse on the 8th day. He hypothesized this was due to the virus being essentially fought off by the body successfully, and that in that process the body had broken the virus down leaving the spike protein in the lungs. The rapid deterioration in O2 saturation that was exhibited in about 30% of patients on the 8th day, he hypothesized, was caused by an allergic reaction to the resultant protein in those patients. He observed that the 8th day symptoms had a high correlation to allergic response and NOT viral pneumonia as presumed by the majority of care providers (he notes a high correlation to allergic reaction by some to grain (wheat) dust in the lungs as one example), because the timeline for the development of pneumonia was inconsistent with what was normally observed with that condition. It also easily explains why some don't have any problem with it on the 8th day while others do... some are allergic and others aren't, just like with shell fish, peanuts, and other known allergens. If you don't know, allergens are commonly to proteins, so this makes a lot of sense.
He began treating his patients accordingly, and saw rapid... like within hours... improvement in O2 saturation levels. And ultimately full recovery, as one would expect if his hypothesis were correct.
It's such a "WELL THAT MAKES SENSE" type of aha moment.
It also easily explains my own personal recovery (which you can take for what it's worth... probably next to nothing). I am a person who suffers horribly from seasonal allergies, so I always have some claritin, and allegra on hand. I easily recognize the allergic response I get, because it's so familiar. When I had covid, I noticed what felt like an allergic response about 8 days after I got sick (it was probably THE 8th day, but honestly I didn't keep track, I just remember that I got better and then felt worse again and thought it was just my allergies acting up again) so I took my OTC allegra. Problem solved. No complications at all for me.
What I find truly interesting is how well he explains it all. It's clear he knows his stuff and yet is able to explain everything so well. Hope you enjoy.
Some will die in hot pursuit
And fiery auto crashes
Some will die in hot pursuit
While sifting through my ashes
Some will fall in love with life
And drink it from a fountain
That is pouring like an avalanche
Coming down the mountain