In order to participate in the GunBroker Member forums, you must be logged in with your GunBroker.com account. Click the sign-in button at the top right of the forums page to get connected.
Be on the alert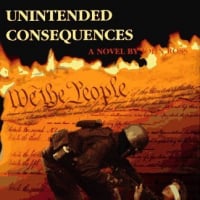 Mr. Perfect
Member, Moderator
Posts: 65,897
******
There are a few things we know for certain about the communist left that controls this country:
1) They hate this country and want to destroy it.
2) They think they're better than you and feel they deserve to rule you.
3) They ruthlessly destroy anything that would slow their agenda.
4) They create problems and then force their solution, no matter how bad it is.
Given the above we must consider their current revelations and admissions about the ineffectiveness of the mrna therapies.
Why would they be revealing this now? Is there someone they want to destroy? What problem are they creating, so they can solve. What power grab are they making by doing this?
Some will die in hot pursuit
And fiery auto crashes
Some will die in hot pursuit
While sifting through my ashes
Some will fall in love with life
And drink it from a fountain
That is pouring like an avalanche
Coming down the mountain