In order to participate in the GunBroker Member forums, you must be logged in with your GunBroker.com account. Click the sign-in button at the top right of the forums page to get connected.
Sold the Camaro......took a little loss, but I'm happy with what I got out of it.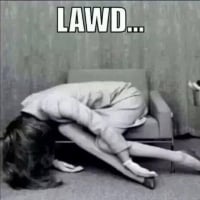 Locust Fork
Member
Posts: 30,900
✭✭✭✭
I had gone over a year without driving it. Every time I got in it there was "a thing" to deal with. These things are really for people that can work on them....or people that have endless funds to pay people to fix things. It was a LOT of fun to have and I'm really glad I did get the chance to have a "fun to own" car for some portion of my life.
I suggest everyone get one for a bit if you have the chance. If you do, be ready to talk to every person you meet while you are in it! (That was the best part for me.)
I sold it for $29,000....which is in the ballpark of what I expect it was worth. The person I sold it to is a reseller and he will do a few things to it and flip it. Of course, I got stuck behind someone driving a convertible 69 Camaro yesterday. His was a gorgeous black one, the shocks were shot because every bump he hit you could see him bouncing a few extra times and he was driving with his right blinker on the entire time I was behind him.....but still, beautiful to see.
I'll miss it....but I don't regret letting it go.