In order to participate in the GunBroker Member forums, you must be logged in with your GunBroker.com account. Click the sign-in button at the top right of the forums page to get connected.
Vivek Ramaswamy enters the fray for POTUS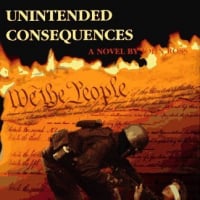 Mr. Perfect
Member, Moderator
Posts: 64,745
******
He's a bit new on the scene compared to some, but from what I've read he has some following and is no stranger to politics.
A brief perusal of his platform suggests he is a candidate I could support. He's already being labeled the "anti-woke" candidate. Whether the label is encompassing enough of his character and platform remains to be seen, but it's a characterization of a platform I am interested in supporting. I don't have super high hopes for him at this point, but he's another independently wealthy guy that likely won't easily be bought. He also appears to be pretty bright, which of course begs the question as to why he would seek the presidency. I like his background and he seems pretty relatable to me.
We shall see!
Some will die in hot pursuit
And fiery auto crashes
Some will die in hot pursuit
While sifting through my ashes
Some will fall in love with life
And drink it from a fountain
That is pouring like an avalanche
Coming down the mountain