In order to participate in the GunBroker Member forums, you must be logged in with your GunBroker.com account. Click the sign-in button at the top right of the forums page to get connected.
Well hello guys and gals. This is your big dummy that lives in Georgia that's from Tennessee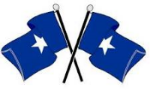 Smitty500mag
Member
Posts: 13,603
✭✭✭✭
I really pulled a stupid one this time. I've been away a while again this time I took a header off of my front porch. It's only three steps high but this big dummy tried to make his knees bend in the direction they don't want to bend and then I came down hard in a squatting position that tore every tendon and leader loose from my kneecaps and kneezs now I'm pretty much disabled.
The orthopedic surgeon said he had to drill four holes in each kneecap and put some strapping through it to tie them off to my leg bones and also to the leaders and tendons. I hate to admit what I was doing but I will. I got a call from my good friend Georgia down in Texas and she said if I go out on my porch and look at the Moon I can see several planets around it. So I turned the lights out on my porch and immediately fell off of it not like I hadn't been out there at least 10,000 times. I didn't see the moon or the planets but I did see stars. Good thing I had my phone in my pocket or I'd probably still be laying out there trying to figure out how to crawl a couple hundred yards to my neighbor's house on my back. I spent two weeks in the hospital and now I've been in this rehab center for over a week. a fancy name for a nursing home. I am able to get out of my bed and into a wheelchair to go to the rehab room as long as my legs are not bent. I have braces from my ankles to my crotch on each leg that will be there for 6 weeks.
I had my first embarrassing experience with a bedpan the past 3 weeks that's almost as bad as the injury itself. So far I've lost 27 lb mainly because I don't want to eat due to that dreaded bed pan. It's a good way to lose weight but I don't recommend that plan to anyone.
June passed away about a year and a half ago and I met a very nice lady named Georgia online and we've been talking for several months. She even at her age in her seventies is still a member of the Visiting Angels. They care for disabled people and and the elderly. Somehow God saw fit that we be together. I really don't know what I would do without her. Her husband passed away 2 months before June did. He was in the early stages of Alzheimer's and was rocking in his rocking chair drinking a milkshake and the chair turned over and broke his neck instantly and he died. She has been grieving over the loss of her husband much like I have over June. We take turns crying on each other's shoulders. She is from Wisconsin and wound up in Texas where she turned an old hospital into the largest Dove program in Texas for battered women in. She ran that program for 11 years before she became semi-retired. It was so demanding people were calling her at all hours of the night and when they ran out of room at the hospital she brought women that had been battered by their husband and their children to her home to care for them.
She also spent 12 years in Guatemala and Belize as a missionary caring for lots of very poor folks there. I don't know what I ever did to deserve two women like June and Georgia. I guess God decided it was time for me to quit grieving so much over June and try to help others for a change. If there ever was an angel that walked on Earth it would have to be this lady Georgia that lives in Texas. She has already spent two and a half weeks with me and she will be back in the morning to stay for good or until I get better or both God does work in mysterious ways.