In order to participate in the GunBroker Member forums, you must be logged in with your GunBroker.com account. Click the sign-in button at the top right of the forums page to get connected.
Tell me your experience with the M1-Carbine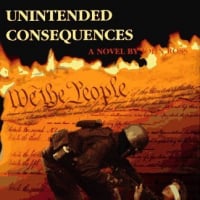 Mr. Perfect
Member, Moderator
Posts: 64,745
******
The M1 Carbine is not one with which I have much familiarity. Are they generally accurate guns? I have always assumed they were pretty reliable, but are they?
I've always liked the simple and sleek design. It just seems handy; like it would be a good gun to have behind the door for if there's an unwanted vermin on the place, I could grab it without much fuss and have a good "discussion" with the vermin and at some length too, if necessary due to the capacity.
A lot of folks say it's kind of anemic, but my use for it wouldn't be at some great distance, just out to the border of my place out the front door, to say 300 yards max.
What would be similar yet better?
Discuss.
Some will die in hot pursuit
And fiery auto crashes
Some will die in hot pursuit
While sifting through my ashes
Some will fall in love with life
And drink it from a fountain
That is pouring like an avalanche
Coming down the mountain