In order to participate in the GunBroker Member forums, you must be logged in with your GunBroker.com account. Click the sign-in button at the top right of the forums page to get connected.
The BOR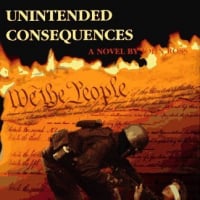 Mr. Perfect
Member, Moderator
Posts: 65,596
******
Let's all not forget that the US Constitution and the BOR in particular DO NOT grant citizens (or states, for that matter) any rights whatsoever. Individuals' rights PREDATE the US Constitution. The founders acknowledged that the rights were granted BY THE CREATOR, and drafted the BOR to restrict the government from engaging in activity that would do damage to those rights.
Once you have that proper perspective you begin to read the BOR differently. You will properly understand that the BOR is a specific listing of things the federal government can not do, rather than some hastily assembled foreshortened list of how the feds can control people within some framework.
Some will die in hot pursuit
And fiery auto crashes
Some will die in hot pursuit
While sifting through my ashes
Some will fall in love with life
And drink it from a fountain
That is pouring like an avalanche
Coming down the mountain