In order to participate in the GunBroker Member forums, you must be logged in with your GunBroker.com account. Click the sign-in button at the top right of the forums page to get connected.
Submitted all of the info to the insurance. I HOPE to hear some numbers very soon.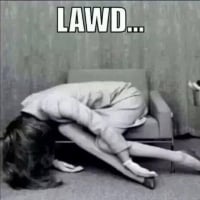 Locust Fork
Member
Posts: 31,453
✭✭✭✭
It has been trying, to say the least. The day I found the tree had fallen on the house was SO crazy and VERY stressful. Then, the ball got rolling on what had to happen. Contacting the insurance....getting a pod delivered....pictures pictures pictures....getting the "ok" to have a clean up crew come out and get things enclosed so more damage didn't happen...pictures pictures pictures....the list of damaged items....quotes from everyone imaginable....THE DANG CATS being in a strange home.....getting into a new routine with my son being here with us which has been a lot less stressful than I thought it would be....now the waiting.
We are looking at nearly $80,000 in submitted damages and loss. I have NO CLUE what they are going to come back with.
A funny thing that happened yesterday....my son was sleeping, my husband noticed the caller ID on the phone said my son's name when it rang. Larry answered, somewhat confused, and had to tell my son it was NOT him blaring rap music outside. Larry looked out and saw the FedEx truck was here. Too funny.....getting chewed out by our son for "rap music" waking him up....and he thought it was us. Too funny.