In order to participate in the GunBroker Member forums, you must be logged in with your GunBroker.com account. Click the sign-in button at the top right of the forums page to get connected.
Going to have to sue someone....I swear, what is wrong with people these days?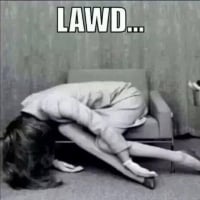 Locust Fork
Member
Posts: 31,452
✭✭✭✭
I have a few pawn shops that call me when they need some cash, so I'll go in and buy" the available inventory when they call. I end up with a pile of mid to low end items along with a good thing here and there. Its all good on my end, I'll make money on these things....but I stay covered up with consignment items so this pile can grow to be a pretty significant number of guns at times.
I put a few of them in a local store.....he is a small dealer and could really use the filler. The agreement was that I would recover my investment and we would split the profit 50/50. He paid me some money and sent over a spreadsheet that I couldn't make any sense of. I told him I needed him to mark my list so I knew what he was paying me for. I gave him some more items. He gave me some more money.
He was very personable and seems like a decent person when you talk to him. I've got money coming to me...all is good, but I still don't know what items were being paid for. I introduce him to a wholesale dealer and I tell him I'd like to roll the money coming in from the items I bring into items that I buy from this avenue. This is me taking my used items I don't have time to deal with and letting him take MY money to buy new inventory....splitting the profit along the way on everything I have paid for. He spends $5000 of my money on inventory using the sales of my used items.
I didn't hear from him for a couple weeks, when I fiinally do he informs me he has been on vacation and was closed for over a week. I'm miffed.....but I push on without saying what I want to about that nonsense. Any NEW gun store that closes for an entire week for vacation during the fall does not have their head in the game. So, I see his posted schedule shows he is supposed to be there Saturday and I text him that I'm coming by.
He is not open that day.....grrrrr. He sends me a text saying he will be there Monday and I can come pick up what I brought to him. I ask if he is shutting down, he says no. I tell him I'm going to pick up the items I've paid for that were from our other deal as well, because I don't want any lingering ordeals pending with him. He tells me I am not going to get that, he is only turning over the initial inventory. So, now I see he is a different creature altogether and he is planning to try to screw me over.
I don't know what has happened to this guy, but some kind of brain damage has happened....because when I go there Monday to pick up my items he says I need to pay my rent before I can have my inventory. I go ballistic and tell him exactly what I thinik of him. He tells me I have to leave, but he will give my items to my empoyee (who I brought with me) and a friend that I brough who is a police officer. In the end we got a small pile of things.....when I tally up the missing inventory he owes over $12,000.00 I sent him a text letting him know the minimum he owes me....that is me just collecting what I have in the items, no profit. He sends some nonsense saying how much "rent" I owe which is some crazy figure per gun which magically tallies up to be what he owes me.
I swear, this is not going to pan out for him at all. I have plenty of evidence, he will also have attorney fees and court costs when this is done. I'm sure he is not going to stay open, he has probably been using my inventory to keep afloat for a bit. My goal is to be first in line to get what I can from that sinking ship.
This was a perfect little set up for him to make some easy money....but he is obviously a moron.