In order to participate in the GunBroker Member forums, you must be logged in with your GunBroker.com account. Click the sign-in button at the top right of the forums page to get connected.
Tik Tokers enthralled by terrorism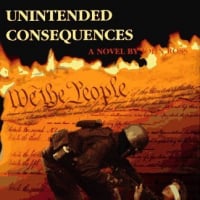 Mr. Perfect
Member, Moderator
Posts: 65,930
******
So, apparently, recently, there's been a wave of young ignoramouses who read the recently republished (and now scrubbed) letter from Osama Bin Laden to America, and are now just awestruck (lovestruck?). Glen Beck highlights what's going on in this clip from Twitter:
https://x.com/glennbeck/status/1725232680206279149?s=20
Notably Stew (I think he is?) mentions that these kids apparently never learned any history. He's absolutely correct on that. But of course that was intentional-- our public education system only wants to turn out mind numbed blank slates with no critical thinking skills (I mean if this tik tok trend thing isn't THE case in point for that I don't know what is.)
Now, if you've never read the letter, good luck finding it, because sites all over the internet are scrubbing it from being published (for better or worse, you decide). I found a copy of it in the internet archives but won't link it here (mainly because folks are getting flagged now for supporting terror... nothing could be further from the truth were I to do it, because I want to mock it mercilessly for its hypocrisy, ignorance, and general stupidity) but I won't anyway because it's dog excrement. To be fair Bin Laden made a couple good points. The US was (and continues to) meddle in the affairs of foreign nations, frequently reining death upon people who had no truck with the US, but I digress. I do not support our foreign interventionism, particularly when we've got so many problems at home to deal with.
But his letter supports reigning terror on people in return and that is such a "duh that's evil bad" thing, it's a wonder even the brain dead could miss it and therefore support it.
Some will die in hot pursuit
And fiery auto crashes
Some will die in hot pursuit
While sifting through my ashes
Some will fall in love with life
And drink it from a fountain
That is pouring like an avalanche
Coming down the mountain