In order to participate in the GunBroker Member forums, you must be logged in with your GunBroker.com account. Click the sign-in button at the top right of the forums page to get connected.
Fact check at the DNC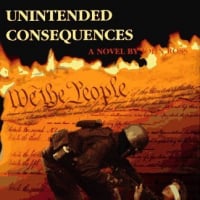 Mr. Perfect
Member, Moderator
Posts: 63,788
******
Elijah Cummings just told the world the Democrats gave blacks the right to vote.

What the what?


Uh, try this on for size Elijah:

quote:The vote in the House was 144 to 44, with 35 not voting. The House vote was almost entirely along party lines, with no Democrats supporting the bill and only 3 Republicans voting against it,[24] some because they thought the amendment did not go far enough in its protections.[23][25] The House of Representatives passed the amendment with 143 Republican and 1 Conservative Republican votes of "Yea"; 39 Democrat, 3 Republican, 1 Independent Republican and 1 Conservative votes of "Nay"; 26 Republican, 8 Democrat and 1 Independent Republican not voting.[26] The final vote in the Senate was 39 to 13, with 14 not voting.[27] The Senate passed the amendment with a vote of 39 Republican votes of "Yea", 8 Democrat and 5 Republican votes of "Nay"; 13 Republican and 1 Democrat not voting.[28] Some Radical Republicans, such as Massachusetts Senator Charles Sumner, abstained from voting because the amendment did not prohibit literacy tests and poll taxes.[29] Following congressional approval the proposed amendment was then sent by Secretary of State William Henry Seward to the states for ratification or rejection.
Some will die in hot pursuit
And fiery auto crashes
Some will die in hot pursuit
While sifting through my ashes
Some will fall in love with life
And drink it from a fountain
That is pouring like an avalanche
Coming down the mountain