VA State Forests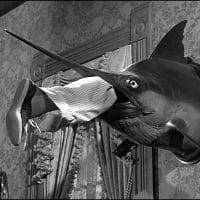 gesshots
Member
Posts: 14,267
✭✭✭
Governor McDonnell Confirms Changes to Allow Lawful Carry of a Firearm in State Forests!


On May 6, Governor Robert F. McDonnell approved changes to the Virginia Department of Forestry's Virginia State Forest Regulation 4VAC10-30-170. The approved changes went into immediate effect.

The changes will permit law-abiding Virginians to carry a firearm in State Forests. These changes now allow for both the lawful carrying of concealed firearms by those who possess a concealed carry permit, as well as open carrying for anyone in lawful possession of a firearm.



The new language to the Administrative Code is below:


4VAC10-30-170. Explosives, firearms, etc.

No person shall bring into or have in any forest any explosive or explosive substance. This regulation shall not apply to the lawful carrying of firearms and firearm ammunition.
It's being willing. I found out early that most men, regardless of cause or need, aren't willing. They blink an eye or draw a breath before they pull the trigger. I won't. ~ J.B. Books