In order to participate in the GunBroker Member forums, you must be logged in with your GunBroker.com account. Click the sign-in button at the top right of the forums page to get connected.
Here's what 'natural born citizen' means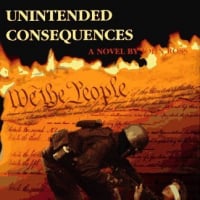 Mr. Perfect
Member, Moderator
Posts: 63,779
******
Constitutional expert: Here's what 'natural born citizen' means
Those who wonder about Obama need to watch this explanation
...
"'Natural born citizen' in relation to the office of president, and whether someone is eligible, was in the Constitution from the very beginning," he said. "Another way of putting it: There is a law of the nature of citizenship. If you are a natural born citizen, you are a citizen according to the law of nature, not according to any positive statement in a Constitution or in a statute, but because of the very nature of your birth and the very nature of nations."
If you "go back and look at what the law of nature would be or would require . that's precisely what a natural born citizen is .. is one who is born to a father and mother each of whom is a citizen of the U.S. or whatever other country..."
"Now what we've learned from the Hawaii birth certificate is that Mr. Obama's father was not a citizen of the United States. His mother was, but he doesn't qualify as a natural born citizen for the office of president."
Read more: Constitutional expert: Here's what 'natural born citizen' means
http://www.wnd.com/?pageId=375625#ixzz1hJ0sWJgJ
Some will die in hot pursuit
And fiery auto crashes
Some will die in hot pursuit
While sifting through my ashes
Some will fall in love with life
And drink it from a fountain
That is pouring like an avalanche
Coming down the mountain