In order to participate in the GunBroker Member forums, you must be logged in with your GunBroker.com account. Click the sign-in button at the top right of the forums page to get connected.
ATF using impossible rules to close all gunstores!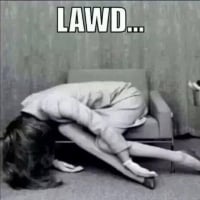 Locust Fork
Member
Posts: 30,948
✭✭✭✭
I hope everyone has taken a minute to read the other topic I have posted in this forum....it tells of our area's struggle to fight to stay open and LEGALLY sell guns to people.

I had hopes we were the first to have this insane policy tried against gun owners....but, I am sorry to say I think it is a widespread tactic trying to keep guns away from everyone (who should be able to aquire one.)

I really want to get as much attention on this as I can...so when things are really out of control MAYBE I will have some support from others.

I am attaching a story (from the Baltimore Sun) that was posted on another topic....I hope someone finds a way to stop this before it is too late.

Gun shop loses its license
ATF notes repeated failure to account for all firearms



By Matthew Dolan
sun reporter

February 25, 2006

Federal agents revoked the firearms license yesterday of a prominent Baltimore County gun shop owned by a National Rifle Association board member, pointing to his repeated failure to account for hundreds of guns listed in his inventory since 1997.

"We don't want firearms getting into the hands of criminals," said David McCain, assistant special agent in charge of the Baltimore field office of the Bureau of Alcohol, Tobacco, Firearms and Explosives. "If we come in and find they're not complying with the regulations, we have to enforce the law."

The license seizure came one day after a federal judge dismissed a civil lawsuit filed by Valley Gun of Parkville. Owner Sanford Abrams sued to stop the federal government from taking his license to sell firearms at the store, which has been in operation since 1954.

Abrams said had not heard about the court order or the ATF's decision to take his license when reached yesterday afternoon.

"You're not allowed to make a mistake. That's essentially what they're saying," Abrams said. "I have had the entire federal government to battle. I'm sure we'll appeal."

ATF agents said they could not wait any longer.

"We don't know how long this next appeals process is going to take," ATF spokeswoman Kelly Long said, adding that agents visited Valley Gun yesterday afternoon to pull the license. "And based on his history, we feel we shouldn't have to wait any longer to stop him from selling firearms. By law, we could have revoked [his license] months ago."

Long said agents have pulled licenses from five gun dealers in Maryland since 2005. Two other dealers have been targeted for license revocation, she said.

ATF officials said they did not anticipate removing any firearms from Valley Gun.

The Parkville store was one of 41 licensed firearm dealers -- out of 80,000 nationwide -- ordered by the ATF to provide detailed reports on all gun purchases and sales for the previous three years, and to continue providing such reports monthly. The idea, bureau officials said, was to * "uncooperative" gun shops into compliance. Abrams saw it as an improper power play and sued the bureau.

The investigation that led to the license revocation started nearly nine years ago when, the ATF said, it found problems in Abrams' bookkeeping. In July 1997, agents compared the number of firearms listed in the store's books with the number of firearms on the premises.

The store came up 45 weapons short, according to agents.

After more missing weapons were identified after a 1999 inspection, the bureau held a "warning conference" with Abrams, who promised to improve record-keeping.

Agents returned in 2001 and noted 133 missing weapons. They held another "warning conference." Abrams again pledged to make progress.

Finally, in May 2003, an audit of Abrams' books found 472 weapons unaccounted for. The ATF issued a notice of license revocation in May 2004. In October, an administrative hearing officer ruled that Abrams' violations were "willful."

A final notice to take the license was officially issued in February last year but was stayed pending the court case.

Abrams acknowledged in court papers that his 2,000-square-foot store on Harford Road might have had problems in the past. His six employees have had to fill out as many as nine forms for a single customer who wants to buy more than one handgun at a time, Abrams said yesterday. His store sells about 3,000 firearms a year.

"Human error" was the way he described most of his store's mistakes. "I'm not doing something illegal," Abrams said in an interview yesterday.

But on Thursday, U.S. District Judge William M. Nickerson ruled that while Abrams "may challenge the numerousness or seriousness of its violations of federal firearms law, [he] makes no credible argument that there were no violations."

"The undisputed fact is that because of [Valley Gun's] lapses, scores of firearms are unaccounted for, and therefore, untraceable," the judge ruled.

Abrams is vice president of the Maryland Licensed Firearms Dealers Association and a board member of the National Rifle Association, a leading guns-rights lobbying group. He was elected last year to another three-year term.


**** this looks like something we could all get together and DO something about....like WHY WAS THIS PERSON ELECTED FOR ANOTHER THREE YEAR TERM???? He is OBVIOUSLY not a true supporter of gun rights.