In order to participate in the GunBroker Member forums, you must be logged in with your GunBroker.com account. Click the sign-in button at the top right of the forums page to get connected.
My New Lee Classic 4 Hole Turret Press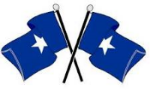 Smitty500mag
Member
Posts: 13,609
✭✭✭✭
I've been using my old model Lee 4 hole turret press for the past 20 years or so and I decided to retire it and get the newer classic 4 hole turret press this week. I wished I hadn't put off buying the newer model so long because it is an improvement.
One good thing about it is it's easier on the old arm to resize larger casings with it than it is on the shorter stroke of the old turret press.
Another good feature is the way the spent primers fall through the ram and into a plastic tube attached at the bottom of the ram instead of being scattered all over the floor or down into the press like the old press.
I only bought the press and the newer model pro auto disk powder measure since I had all the other stuff they sell in the kit.
The pro auto disk powder measure is also more accurate than the old model auto disk. I loaded 150 rounds last night and checked the weight on the first 50 on my electronic scales which measure grains in the hundredths before I was comfortable with it and it was never off more than .06 of a grain.
One thing I found in the past to make primer feeding easier on both the old and new model is to put a small washer underneath the bracket that holds the safety primer arm in place. It increases the height of the feeder just high enough to avoid hanging onto the primer arm when the ram is all the way up.